About Towards Nirvana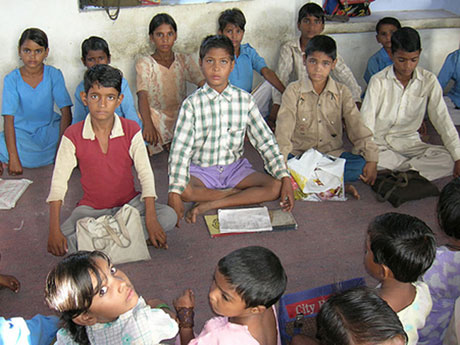 Towards Nirvana (U.K.)
Towards Nirvana is a UK registered charity (No 1124427) which supports Nirvanavan Foundation (India).  We are based in London and have supporters from around the United Kingdom, and abroad. We have a board of Trustees, all of whom visit India regularly, and a small team of dedicated volunteers.
Nirvanavan Foundation (India) 
A non-governmental, non-profit organisation registered in New Delhi in 2001. Registration No S 40561.
"We are a small group of volunteers committed to encouraging others to help themselves, working to better the environment and to improve the quality of life of the local population.
What we do
We pursue three main areas of work:
For Children. Our main focus is working with children, providing schools, and supporting children's rights and protection by running the local Childline telephone helpline service.
For the Community. Our main school serves the three local villages of Dhani, Dhadikar and Hajipur and we have a school in the slum area of Alwar city. In addition, we run ten schools in the Nat and Kanjer village communities spread over a wide area of the countryside surrounding the city. Due to poverty these communities have come to rely on prostitution for economic survival. Our purpose is to break the cycle of exploitation by working within these communities, helping them live with dignity and respect..
For the Environment. We tackle local environmental issues such as water conservation, combating deforestation and saving the tigers of the local Sariska Tiger Reserve.
Love & Maitri
Love and maitri is the motto of Nirvanavan Foundation, India. We all know about 'love' ... but 'maitri'? It can be simply translated as 'friendship' but click here for an interesting article on a deeper understanding of this sanskrit word.